About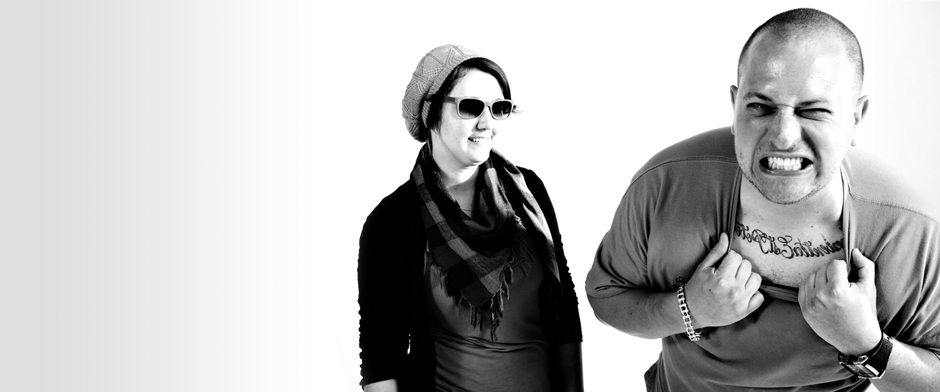 Anne Bemis
Anne Bemis began her design career in Pittsburgh after completing a degree in graphic design at La Roche College. She has interned for Elisco Advertising, and worked as a designer for the Pittsburgh Pirates and PPG Architectural Coatings. In 2010, Anne received the Communication Design Leadership Award from La Roche College.
Anne is currently a designer at Perfect PlanIt, and serves on the board of AIGA Pittsburgh as President. She loves snowboarding and prefers pie over cake.
Joe Morgano, Jr.
Joe Morgano, Jr. is a multidisciplinary designer specializing in print, web, and user interface (UI) design. Since 2009, Joe has been a designer at MAYA Design, a design consultancy and technology research lab located in Pittsburgh, Pennsylvania.
As a graduate from Pratt Institute with a Bachelor of Fine Arts degree, Joe began his career as a designer in the New York City offices of Pentagram where he designed identities, collateral, and signage for various institutions. After a brief stint at The McDevitt Group, he joined the Brooklyn-based motorcycle collective Indian Larry Legacy as Design Director. After 10 wonderful years in NYC, Joe moved back to Pittsburgh to be closer to family. Prior to joining MAYA Design, he contributed work to Landesberg Design, Wall-to-Wall Studios, and Actual Size.
Joe has worked with clients ranging from the National Football League and Mercedes-Benz, to the Mob Museum and Indian Larry. His work has been recognized by design organizations including the American Institute of Graphic Arts (AIGA), and the Society for Experiential Graphic Design (SEGD). Additionally, he has collaborated with the NYC Design Trust for Public Space. In 2004, Joe was honored with the "Certificate of Excellence Award for Outstanding Merit in Graphic Design" from Pratt Institute.
Joe previously served on the AIGA Pittsburgh's board as Director of Speaker Series and as vice-president of Pratt Institute's drum club. In his spare time, Joe is a painter and avid hockey fan. You'll most likely find him cheering for his little brother AJ, a local youth hockey player.
Mr. Cash
A true American gentleman.